Base Station Test
CellAdvisorTM is the industry's most comprehensive and cost effective base station installation, commissioning, and maintenance solution.
Mobile operators continue to face an insatiable demand for capacity, putting enormous pressure on operators to quickly and efficiently install, commission, and maintain base stations to remain competitive.
Viavi's comprehensive CellAdvisor base station test solutions streamline the entire commissioning, optimization, and maintenance workflow, reducing the time and complexity associated with bringing a site online.
Viavi base station test solutions smartly reduce the amount of test and measurement equipment and time needed to:
Certify installation in differing frequency bands
Install multiple types of sites (macro-cell, micro-cell, small-cell, DAS)
Perform acceptance testing for cable and antenna systems with varying test criteria from mobile operators
All of our CellAdvisor models are rugged and portable, and offer cloud-enabled centralized management through StratasyncTM. And CPRIAdvisor, our new, highly-scalable solution, allows you to remotely monitor RF conditions 24/7.
Choose the model that's right for you using the chart below.
| | Base Station Analyzer | Signal Analyzer | RF Analyzer | Cable and Antenna Analyzer | CPRIAdvisor |
| --- | --- | --- | --- | --- | --- |
| Spectrum Analysis | Y | Y | Y | - | Y |
| Cable & Antenna Analysis | Y | - | Y | Y | - |
| Insertion Gain/Loss | Optional | Optional | Optional | Y* | - |
| RFoCPRI | Optional | Optional | Optional | - | Y |
| RFoOBSAI | Optional | Optional | Optional | - | Y |
| Interference Analysis | Optional | Optional | Optional | - | Y |
| Signal Analysis | Optional | Optional | - | - | - |
| PIM Detection | Y | Y | Y | - | Y |
| T1/E1 Analysis | Optional | - | - | - | Y |
| DAS Test | Y | Y | - | - | - |
| Bluetooth | Optional | Optional | Optional | Optional | N/A |
| RF Power | Y | Y | Y | Y | - |
| Optical Power | Y | Y | Y | Y | - |
| Fiber Inspection | Y | Y | Y | Y | - |
| Cloud Services | Optional | Optional | Optional | Optional | Y |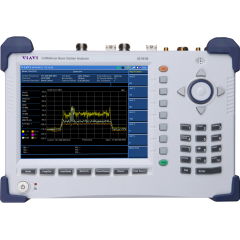 CellAdvisor Signal Analyzers JD748B, JD788B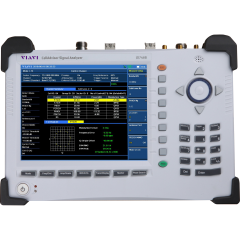 CellAdvisor Signal Analyzers JD748B, JD788B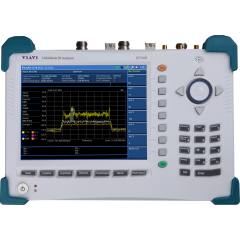 CellAdvisor RF Analyzers JD746B, JD786B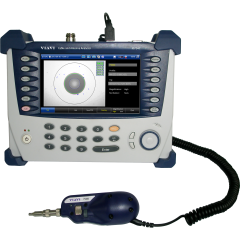 CellAdvisor Cable and Antenna Analyzers JD723C, JD724C, JD725C, JD726C

CPRIAdvisor CAP-100/CAE-100/CAM-100